VIP Video Conferences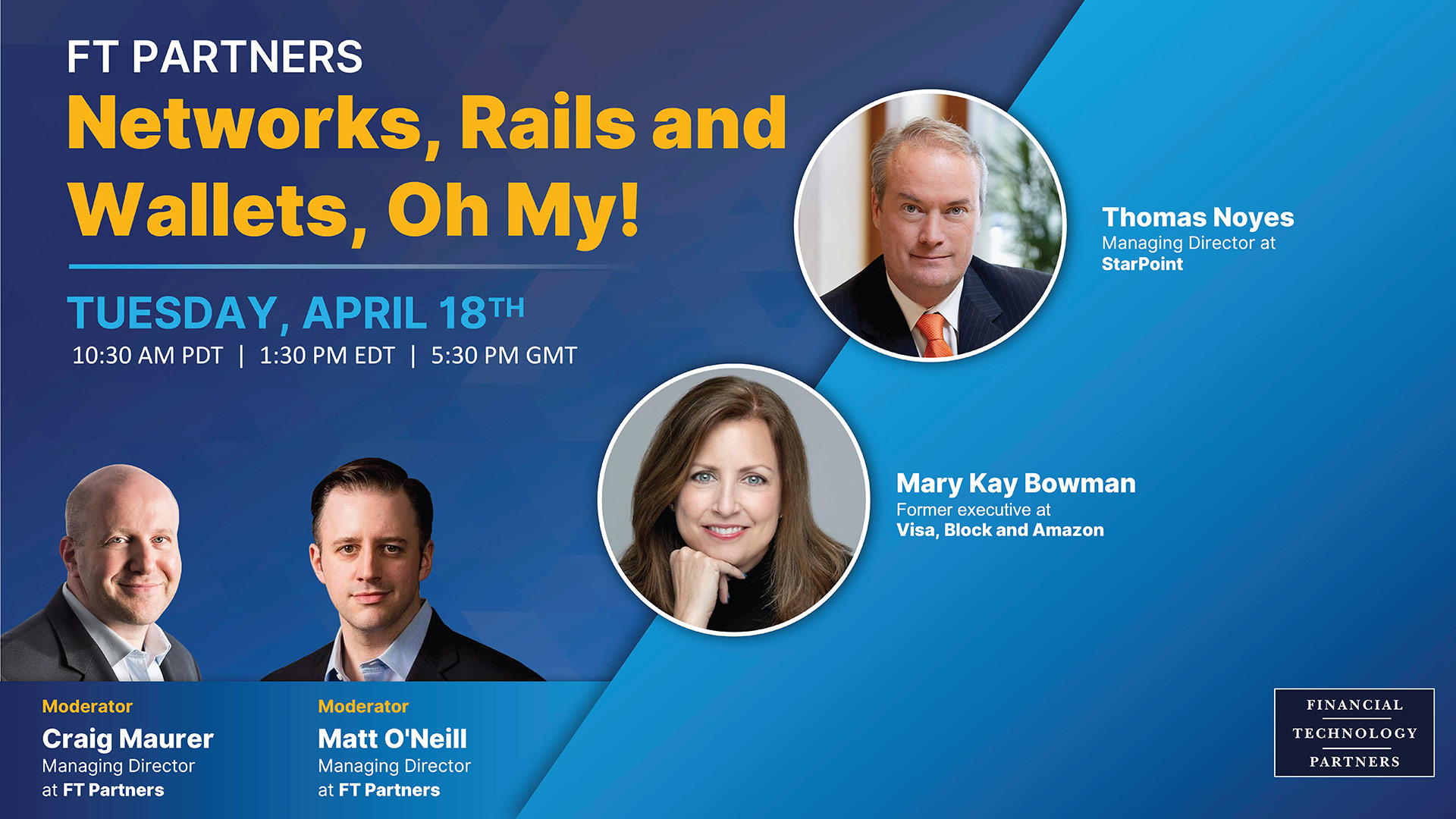 On April 18th, 2023, FT Partners hosted a panel discussion with Mary Kay Bowman and Tom Noyes.

Our discussion focuses on the ever-evolving intersection of tech, payments and financial services, with special attention paid to emerging US RTP rails, long-term positioning of payment networks, and continually dueling digital wallets.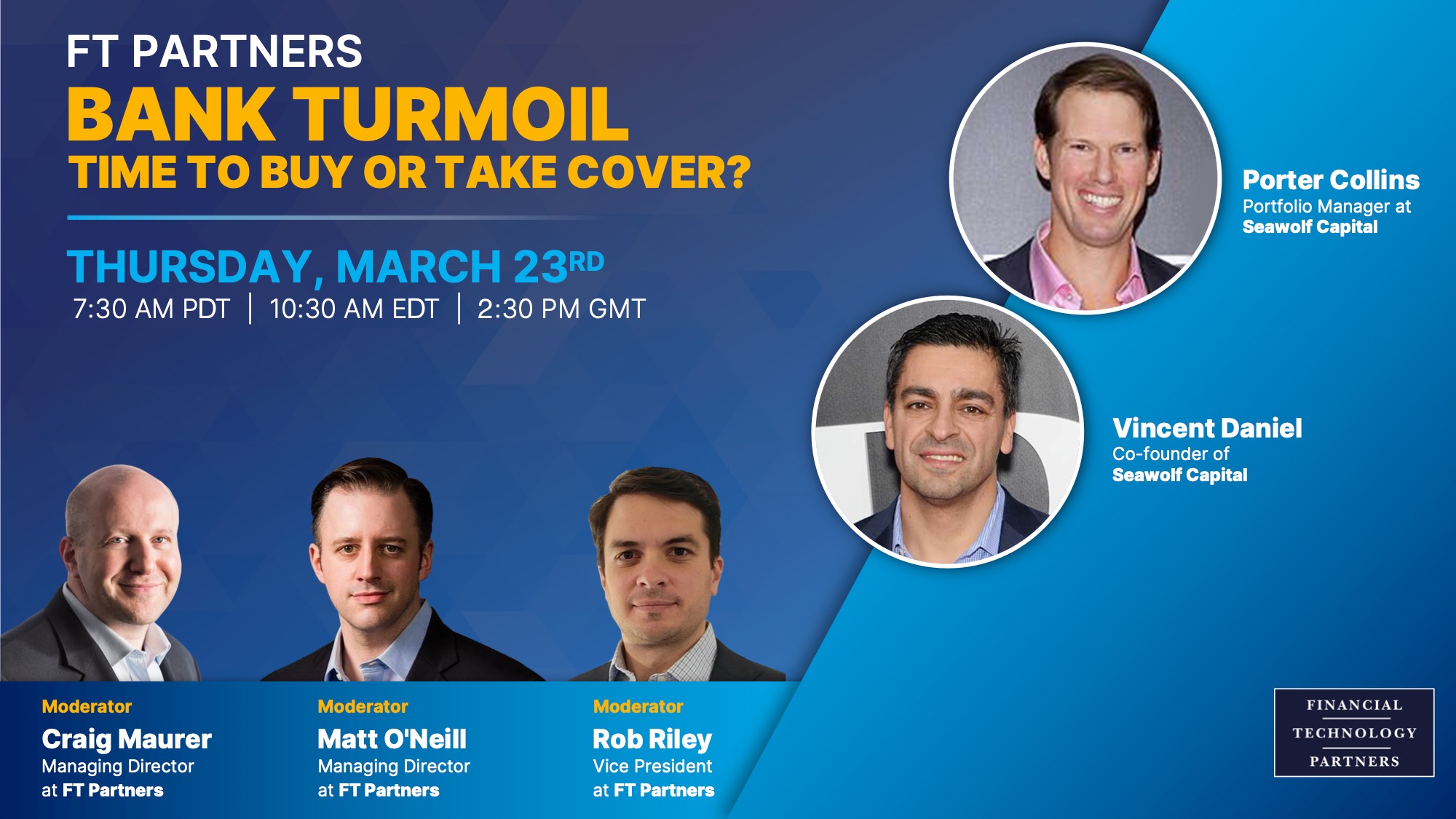 On March 23, 2023, FT Partners Equity Research had the opportunity to host Porter Collins and Vincent Daniel for a very timely and topical discussion around the current financial system.

Porter and Vincent were featured in Michael Lewis's Book, The Big Short, and subsequently characters in the movie directed by Adam McKay. They had worked on a team at FrontPoint Partners during the Financial Crisis of 2007-2009. Since then, they have been managing Seawolf Capital.
FT Partners Equity Research is intended solely for the use of institutional investors. Any person who is not an institutional investor should not act or rely on this information and must click "I Disagree" below. By clicking "I Agree" you are certifying you are an institutional investor, and you understand you are entering the institutional investor section of the website.