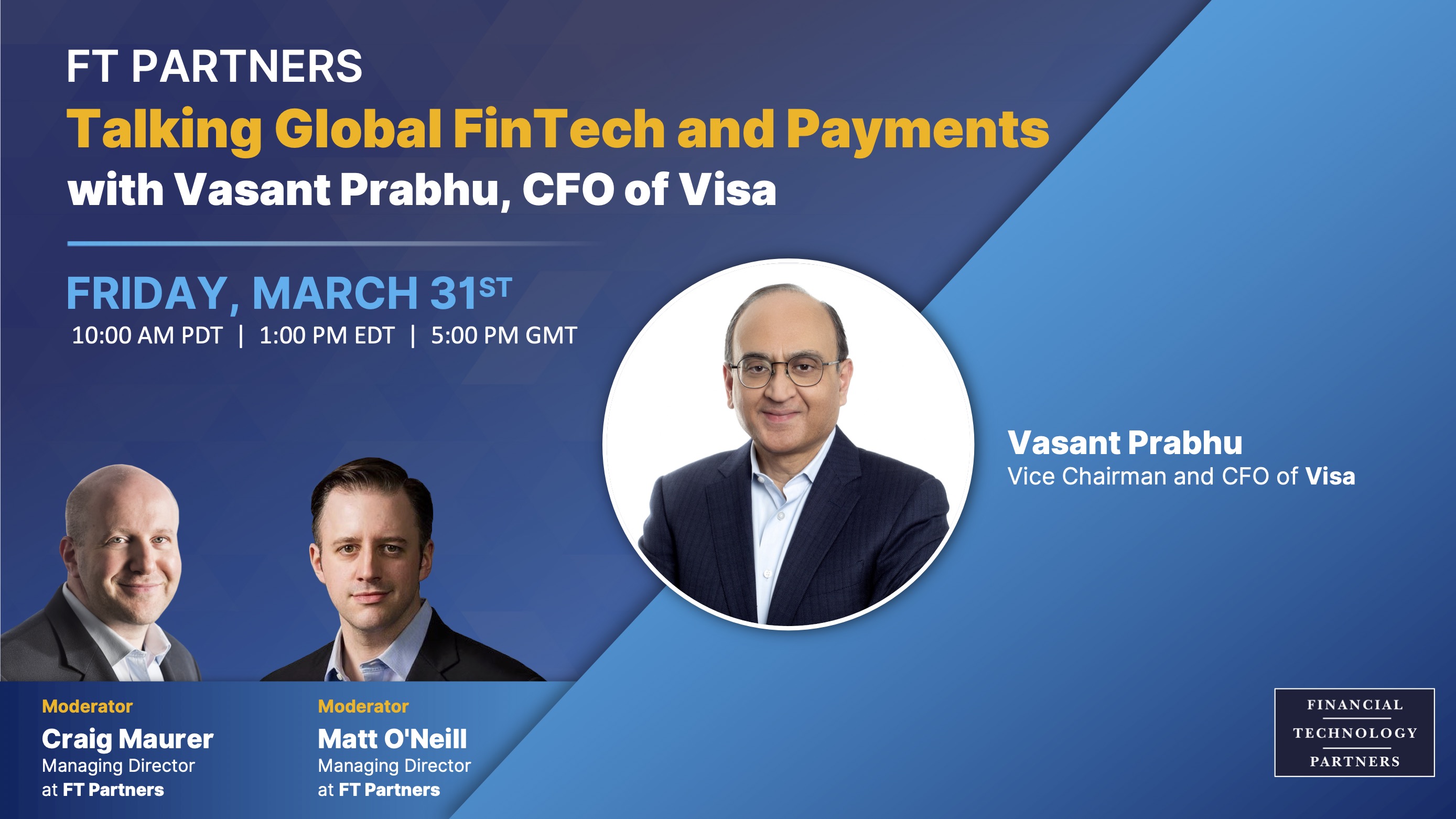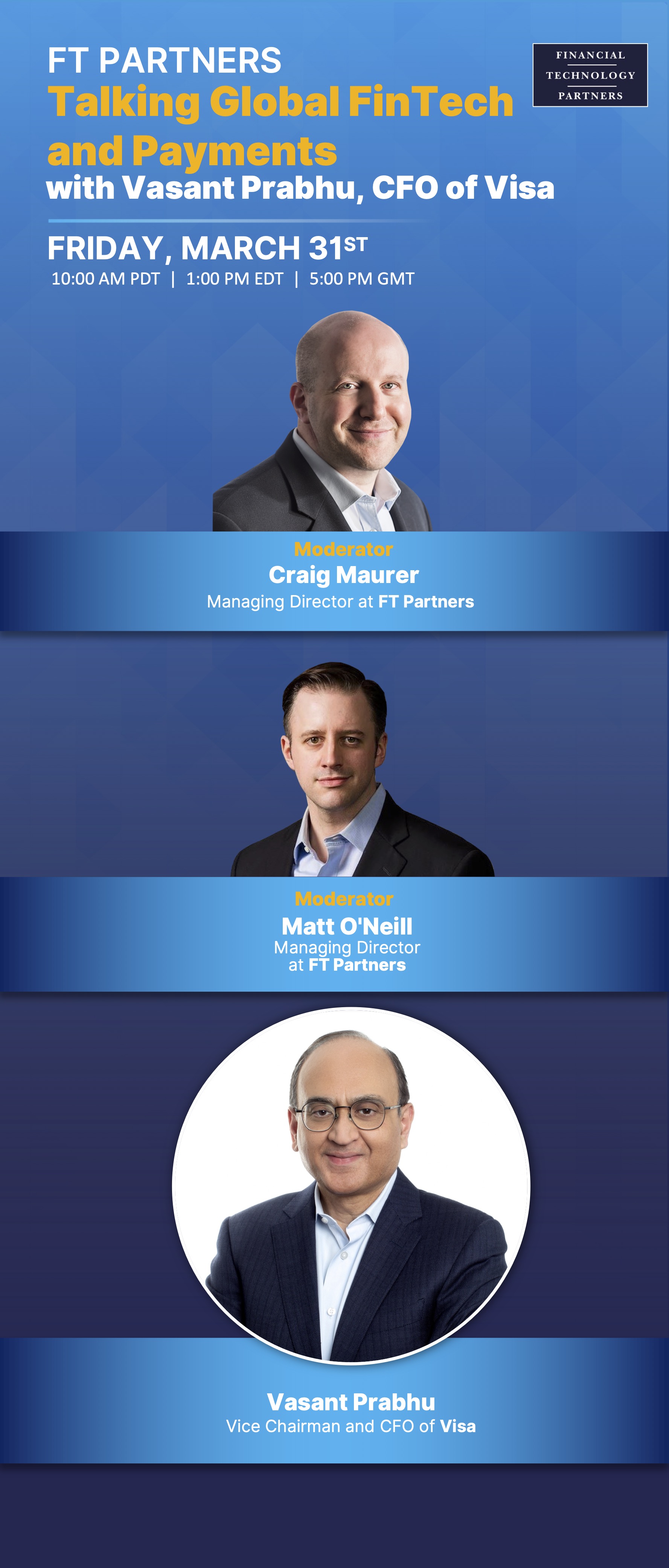 Talking Global FinTech and Payments VIP Video Panel
Friday, March 31
10:00 AM PDT / 1:00 PM EDT / 5:00 PM GMT

Joining us will be Vasant Prabhu, CFO and Vice Chairman of Visa. Since his appointment to CFO in 2015 through what will be his retirement from Visa in September, Mr. Prabhu has helped guide Visa through significant geopolitical issues, a pandemic, regulatory issues, and changing industry dynamics to deliver consistently strong growth. Considering Visa's position as the largest global payment network by volume, Mr. Prabhu is in a unique position to discuss the overall state of the FinTech and payments industries, where opportunity is greatest and what problems are yet to be solved.

The format for this webinar is a fireside chat hosted by Craig Maurer and Matt O'Neill of FT Partners, and we will have the capability to take questions from the audience.