News

He Left Goldman to Hunt FinTechs and Now
Catches Unicorns
By Sonali Basak and Sophie Alexander
December 6, 2019
» Read Full Article • FT Partners' Steve McLaughlin was early FinTech proselytizer
• He says his advisory firm remains 'small, nimble, specialized'
---
Even by Las Vegas standards, a party featuring Snoop Dogg and Pearl Jam's Eddie Vedder is a tough ticket.
But the 20-somethings lined up one October night to get into the Tao nightclub weren't there to party with a famous athlete or Hollywood star. It was a gathering for a decidedly nerdier crowd of financial technology venture capitalists, entrepreneurs and bankers.
The host for the charity event was Steve McLaughlin, a former Goldman Sachs Group Inc. banker and founder of Financial Technology Partners.
McLaughlin, 50, had a lot to celebrate. He was recently married and his FinTech advisory is on track for another record year with revenue and profit more than doubling.
"It's been a good run, but I really feel like we're just starting," he said in an interview this week. "When people ask me if I think that everything in FinTech has been invented, I say 'absolutely not.'"
McLaughlin is having something of an "I told you so" moment. After rising rapidly through the ranks at Goldman Sachs to head their global financial technology group, he left in 2002 to start FT Partners. At the time, much of Wall Street was indifferent to the fledgling FinTech industry, viewing many of the companies as too small to bother with.
Marqeta Deal
Starting as a one-man operation 17 years ago, FT Partners now has 160 employees, clients on six continents and as much as $400 million in annual revenue, according to a person with knowledge of the matter. McLaughlin owns 100% of the San Francisco-based company.
"Steve knew FinTech before everyone else," said client Jason Gardner, chief executive officer of payments platform Marqeta. "He understood what we were trying to do, he understood our business model and back then you could count on one hand the people who understood."
McLaughlin invested $1 million of his own money in Marqeta's 2015 Series C funding round when the company was valued at about $100 million. The firm, which also worked with FT Partners on subsequent rounds, is now worth almost $2 billion, according to PitchBook.
Marqeta is typical of the small to mid-size companies that make up the bulk of McLaughlin's clients. By comparison, Wall Street firms including JPMorgan Chase & Co., Bank of America Corp., Morgan Stanley and Goldman Sachs have taken advisory roles in recent multi-billion dollar FinTech deals, such as Fiserv Inc.'s acquisition of First Data Corp. and Fidelity National Information Services Inc. buying Worldpay Inc.
"FT Partners has no interest in working on the mega $20 billion-plus transactions," McLaughlin said. "We're small, nimble, specialized."
"Eye-Popping"
Still, the firm has been involved in some high-profile mergers. It advised Heartland Payments Systems on its $4.5 billion acquisition by Global Payments Inc. in 2016, and guided Mercury Payment Systems two years earlier when it was bought by Vantiv Inc.
FT Partners also worked with GreenSky Inc. on its 2018 initial public offering and advised software firm Cayan when it was acquired by Total System Services for about $1 billion last year.
In September, FT Partners advised Assurance IQ, a three-year-old startup with no venture capital funding, on selling itself to Prudential Financial Inc. FinTech investor Sheel Mohnot described the deal, which could be worth as much as $3.5 billion if certain targets are met, as "eye-popping."
"Assurance is a company that people didn't even know existed, even people in our world," said Mohnot, who has founded two FinTech startups.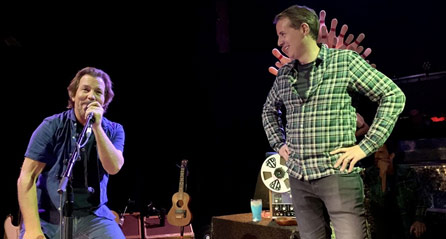 "Small, Unknown"
FT Partners grew slowly because it was hard in the beginning to attract talent to "a very small, unknown company," said McLaughlin, who was the firm's only managing director for its first decade. They've since added a number of senior bankers, including Mohit Agnihotri, who joined in June after serving as global head of payments at JPMorgan.
Despite the rapid expansion, McLaughlin said he's still involved to some degree in every transaction. Over the years, he's attracted a number of important players in the industry, creating a steady stream of business. The firm hasn't had to solicit clients for more than a decade, he said.
"We get hundreds of calls from FinTech companies a month and we only take on one or two or three," he said.
Investment banks have approached McLaughlin about taking FT Partners public or buying the company, but he said he's not interested. Instead, he plans to take a page from Goldman's book.
"We're having a lot of fun building this thing," he said. "Goldman stayed private for 130 years and we may do the same thing."